As an Adelaide plumber, I'm often asked what can help save water in the home. The average Australian family uses around 900 litres of water per household, per day. Some use as little as 100 litres. With parts of Australia experiencing drought and just to raise awareness of water conversation we thought we'd share 5 water saving devices that will help you save water.
Low flow high-efficiency faucet aerators
A simple change you can make to all your faucets today. These aerators reduce the flow of water without reducing the pressure. This saved both energy and water. Installing faucet aerators could reduce your home's water use by 50%. The price of an aerated tap varies but is generally very affordable. Think of all the money you'll save on your water bill.
Low flow water efficient shower heads
Showers are typically the third largest water use after toilets and washing machines. You use about 65 litres in just one 8-minute shower! Low flow water efficient shower heads help reduces the amount of water flow to about 5 litres per minute. They're super easy to install. Simply unscrew your current showerhead and screw the new one on. Use vinegar and bi-card to clean any rust or dirt build up.
TIP: Leave a bucket in the shower to catch the water which you can use to water the garden or for the toilet.
Shower Timer
Products like Shower Guard help conserve water and also pace the water's heat so there's enough to go around. If you can't afford a device like this for your home. Simply set an alarm on your phone and challenge yourself to power shower in 60 seconds a couple of times a week.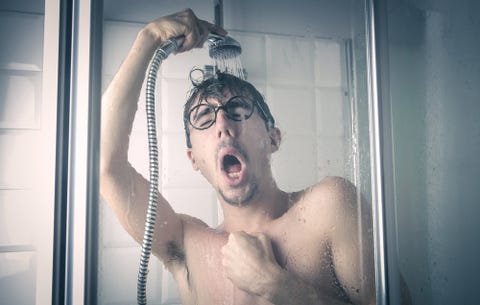 Dual Flush Toilets
Dual flush toilets allow you to choose what flush you' like. Half a flush, which uses less water for number ones and a full flush for number twos. You could install one of these yourself if you're handy, but we can also help out if you need. You'll need to turn off the water supply to get the water out and then install the new flusher.
Your own mind!
The best device you can use to conserve water is your own mind. If you are aware of your water use, you will naturally use less. Keep a bucket in the shower to catch water that you can use in the garden or toilet. Re-use pasta or potato water for the garden. Time your showers, turn off the shower when you're shampooing, turn off the tap when you brush your teeth – you get the idea!