What is the Best Hot Water System?
It's your worse nightmare: you wake up late for work after realising your alarm hasn't gone off. There's no milk left in the fridge for your morning coffee. And when you run to the bathroom for your morning shower, the water is freezing. Your hot water system has suddenly died on you! Thankfully, we know a thing or two about hot water systems. Here's our advice on the best ones.
Have a Think About It
Replacing a burnt-out hot water system can be an unexpected and costly expense, so it's best to think about it before your system throws in the towel. Swapping your old one for an exact replica may be the easiest option, but it may not be the best choice in the long run. So what do you need to consider?
Electric, Gas, Solar or Heat Pump?
There are pros and cons for each type of system. Electric systems are the cheapest and easiest to install. But they use a lot more power, and that can drive up your electricity bill. A gas system will be far more energy-efficient but will need loads of space to store its LPG tanks. Solar is far kinder to the environment. But they are expensive to set up and install. Heat pumps are cheap to run but can be noisy. So if you are connected to mains gas and get plenty of sunlight, a solar heater could be the way to go. But if you don't get much light, then a continuous flow gas system might be a better option.
READ: Adelaide Gas Appliances – should I make the switch?
How Will You Use It?
Think about your water usage. How many people live in your home? Do you wash your clothes in hot or cold water? How often do you use your dishwasher? Questions like this can help us determine how much water you use, and what size of system is best. Your hot water system may be too big for your needs. Changing to a smaller heater will lower your running costs.
So What is the Best?
According to a 2018 Canstar Blue survey, the top five hot water systems with the highest customer satisfaction are:
Rheem
Rinnai
Bosch
Dux
AquaMax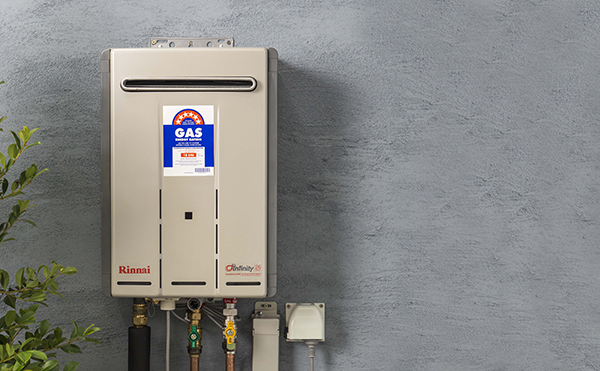 Out of those systems, the gas option was the most popular, with electric coming a close second. Of course, there is no 'one size fits all' when it comes to water heaters. So it's important to do your research. And if you're still unsure, come and have a chat with us. We can take the sting out of hot water systems.